Improving efficiency and sustainability through digitalisation
---
The embedding of digital technology into our logistics is making our supply chain more efficient and sustainable than ever. The digitalisation of our store operations has been yielding the simultaneous benefits of improving the efficiency and sustainability of our operations.
Digitalisation of logistics
---
Moving our products internationally and domestically presents challenges for both the Group's efficiency and sustainability because we transport thousands of tons of goods across the region, by air, sea and road to our stores and customers.
In 2019 we began working with Logitude, a digital freight tracking tool, with the objective of enhancing tracking and collaboration between our stakeholders, which subsequently would improve the efficiency of our inbound and outbound freight movements. Additionally, the data generated by these systems creates the potential for us to centrally calculate the carbon emissions we generate from these activities.  Since the tool went live in 2020, the data it has generated has helped us to consolidate consignments from overseas into the smallest number of shipments possible.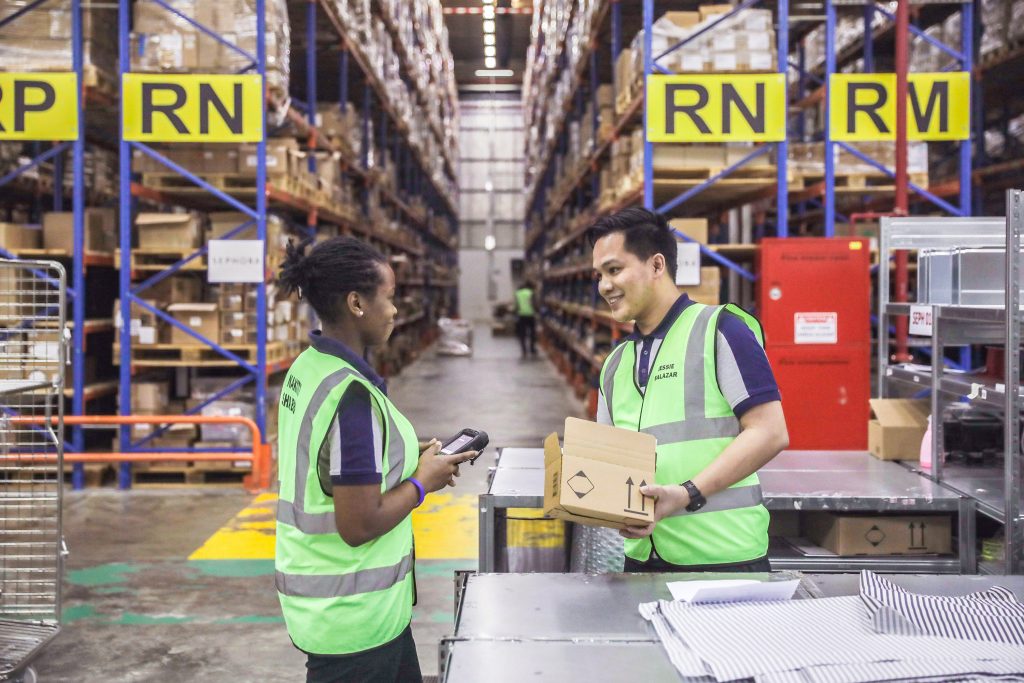 Our FarEye solution works alongside Logitude, but for all domestic shipments, to further improve the efficiency of goods movements between our stores, warehouses, and customers. In 2019 the tool replaced the labour-intensive Excel sheets we used for routing, controlling, and tracking our deliveries in our UAE operations. In 2020, we have expanded the tool to KSA, Bahrain, Qatar, Kuwait, and Egypt. We also made improvements to its functionality, including the capability to fulfil orders from multiple sites and locations.
In 2021, we plan to enhance the route planning capabilities of FarEye by using customer's provided addresses to plan efficient routes to save time and fuel. This will only be achieved through updating our brands platforms to ensure entering full & detailed customer addresses is mandatory. We also plan to upgrade our warehouse management system to drive forward time efficiency in our warehouse operations.