Innovation and Creativity

---
Nurturing collective brilliance to fuel growth
---
We believe that nurturing collective brilliance is key to our future growth. So, we make our innovation and leadership programs available both internally and externally. This constantly stimulates ingenuity within the Group, which positions us to be a disruptor, whilst protecting us from disruption.
Our Greenhouse Accelerator program
---
Since its inauguration in 2018, we have allied ourselves to sixteen startups through our Accelerator program (know more). In 2020, our program continued to promote a symbiotic relationship, where seven startups have been given the opportunity to scale fast, and we have gained early exposure to innovative, disruptive retail trends that are emerging globally.
Our Greenhouse program concluded this year with a call for
applicants to join the region's first-ever beauty incubator, which we look forward to reporting on in 2021.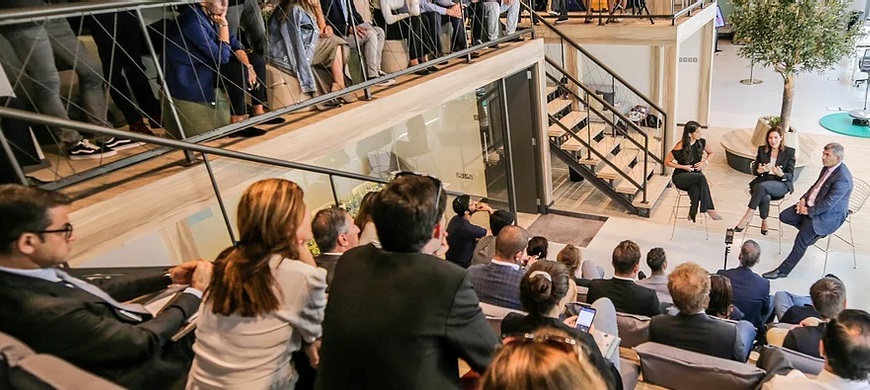 2020 Start-up: HERO
It always provides cause for celebration when Greenhouse graduates go on to great things. So, we're thrilled that 2020 start-up HERO has made an invaluable contribution to sustaining retailers during the pandemic. Furthermore, we believe it has potential to reduce retail's ecological footprint into the future.
HERO's founders understood that customers often find ecommerce platforms cold and impersonal, and that sales associates are often an underutilized resource. So, they have employed multimedia communication technology to humanise online transactions. This has produced a platform where sales associates working in-store can instantly connect via text, chat, or video with a customer browsing from home. As a result, customers benefit from a real-time interaction where they can view products and ask the associates expert advice.
Due to this HERO has helped retailers to adapt and thrive throughout the pandemic when physical stores were closed. Examples of how this was achieved is a clothing brand who implemented virtual styling on their website and a beauty brand that offered virtual consultations through the HERO virtual shopping feature. Despite the pandemic, brands that have embraced HERO have seen a 42% increase in sales from customers interacting through it. This demonstrates that supporting innovative start-up like HERO is pragmatic for our Group and the wider retail community.
Additional to the economic resilience that HERO provides to the retail sector, we envisage that it will produce wins for sustainability. For example, if it is widely embraced by consumers, fewer of them will need to travel to stores. Additionally, because consumers using HERO are provided with much deeper insight into their online purchases, it is likely to produce a reduction in items that are returned to store. Thus, HERO will help to reduce carbon emissions from transport, and wasteful packaging.
Our Beauty Brand Incubator Program
Under this program we are looking for innovative and disruptive emerging beauty brands from the MENA region with at least 1 product or protype to test. Chosen startups shall get the following benefits:
 Access to our online and offline channels to sell products such as faces.com and beauty nation
Mentorship & training from experts in entrepreneurship and the beauty industry in areas such as go to market strategies, supply
$15k funding with an opportunity of further investment
We received 150 applications out of which 19 were selected and moved to the next stage of the program.

2020 Start-up: SimpliField
With our focus towards sustaining our human-to-human connection in our digital transactions in 2020, SimpliField was a serendipitous addition to our 2020 Greenhouse cohort. Their platform is designed to break down silo mindsets perfectly complements our CX program (know more).
SimpliField acts as a bridge to connect companies with their front liners. This creates smarter execution processes and improved performance, with more predictive decisions from everywhere in real-time. Several Global brands are already using it to tear down of silos between business units and create a synergy in service levels that delivers the excellence expected by customers across the board.
We hope in the future it will become an essential tool in our armory for delivering a universal Chalhoub experience to delight our customer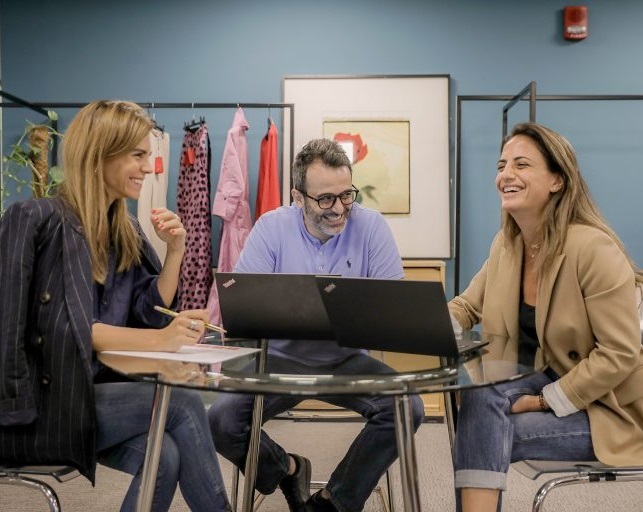 Unlike our Greenhouse accelerator, our Ibtikar incubator program (know more) is exclusive to our people. Through the program, they can submit ideas with potential to make significant impacts on our business. Ibtikar runs twice a year and provides the funding, mentorship and time necessary for employees to bring their creative entrepreneurial ideas to life. To date, 97 ideas have been submitted across 14 countries.
Due to the many success stories that have arisen from the program in the UAE, this year Ibtikar was introduced to KSA. The program was promoted through a campaign video and several virtual Q&A sessions and workshops. As a result, seven applications to the program have been submitted. It is wonderful development for the Group that our hub of creativity and innovation is extending its reach into new territory. We anticipate that in 2021, our KSA operations will begin to reap the same innovative benefits from Ibtikar that have helped to keep our UAE operations ahead of the curve.