Ensuring positive impact in people's lives through our employee engagement activities
---
Our Humanitarian Response to the Covid-19 Pandemic
---
As a Group, we always endeavour to support the less fortunate in our communities, and due to the coronavirus crisis, this support was needed more than ever in 2020.
We supported the "10 million meals" campaign led by HH Sheikh Mohammed bin Rashid Al Maktoum. Once our people became aware of the campaign, donations flooded in from across the Group. This response meant that thousands of the people in our communities who were hit hardest by coronavirus had their meals for the month taken care of during the lockdown in April 2020.
It has also been our moral imperative to support the selfless heroes who have worked tirelessly to keep us safe and our business running through the pandemic.
To motivate and encourage those on the frontline of the pandemic 24/7, we provided 7,991 care bags to healthcare professionals in our communities.  We also offered accommodation to 24 nurses at a hotel for one month, giving them respite from the daily commute after their exhausting day's work.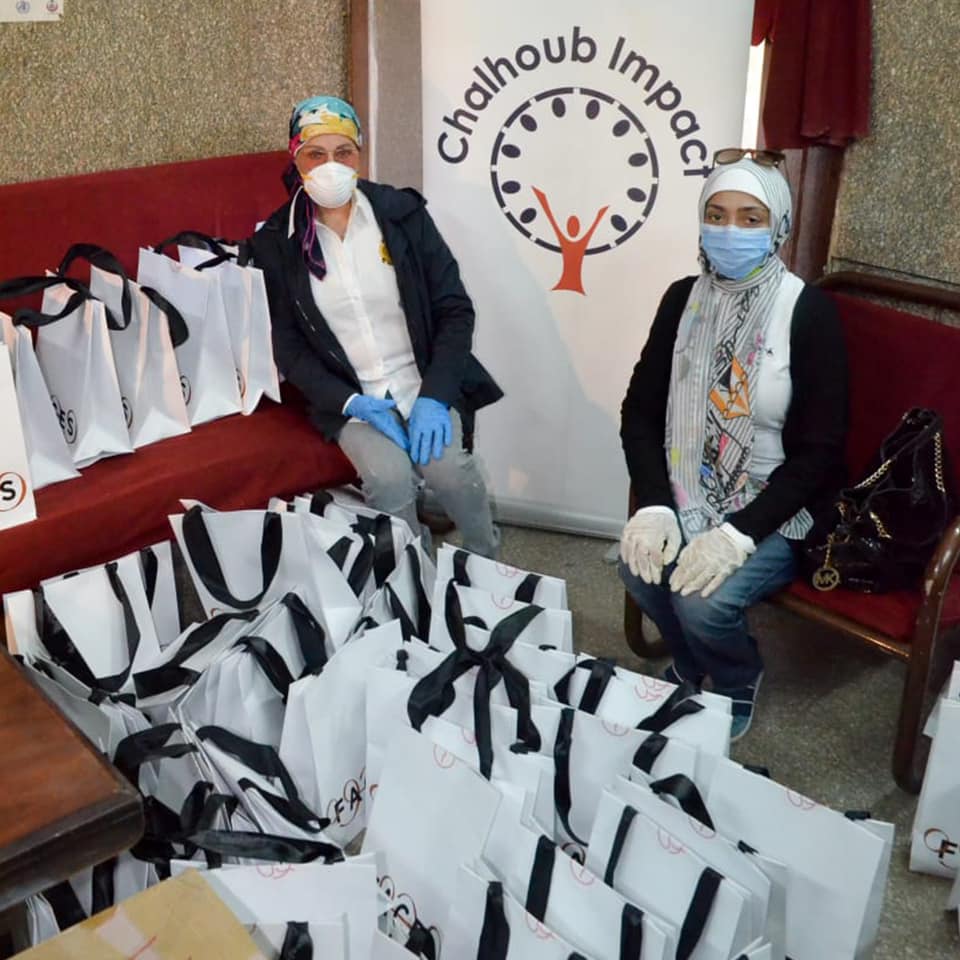 In the same vein, we extended our gratitude and support to our own warehouse teams who have been unable to shield at home for the duration of the pandemic. A total of 1,403 of our warehouse operatives and drivers, and their families, across the UAE received Chalhoub Impact care bags to keep them safe and healthy.
The goodness of our people has also been demonstrated in their heart-warming responses to the big shocks of 2020. Following the terrible event in Beirut, our people responded collectively and swiftly to provide relief through fund collection, in-kinds, and volunteering.  We partnered with NGOs in the region and made donations exceeding USD 1 million across programs.
We focus our support of the crisis management in three phases. The first phase focused on immediate relief efforts specifically towards medical emergency needs as well as medico-social support. The second phase supported the recovery and rehabilitation of buildings and infrastructure. Finally, the third phase, which is under progress focuses on community development projects to reinstate resilience within the communities.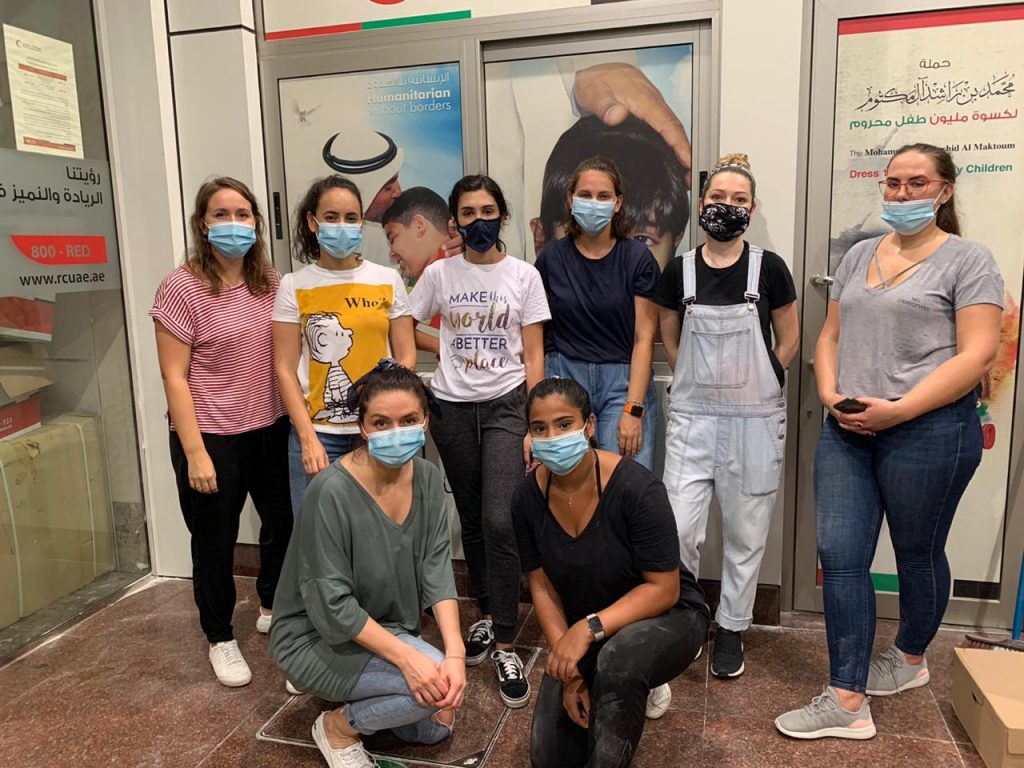 Staying connected for Education
---
At the best of times, digital exclusion hinders young people's chances of an effective education. In 2020, when opportunities for learning mostly moved online, it was even more important to make digital learning resources accessible to everyone. Our staying Connected for Education program also supported two of Justoor's programs.
Our support towards the Dubai Cares and UAE Ministry of Education's Education Uninterrupted Campaign, under our Staying Connected for Education initiative, helped 69 students without the essential ICT devices and tools for digital learning to join their classes from the safety of their homes. Through donating data cards to 500 students at Justoor's Literacy Centre, we enabled to them to keep connected and up to date with their curriculums. Additionally, to offer hope through the coronavirus crisis to younger learners, our people read and recorded children's books for the Storytime with Jusoor initiative.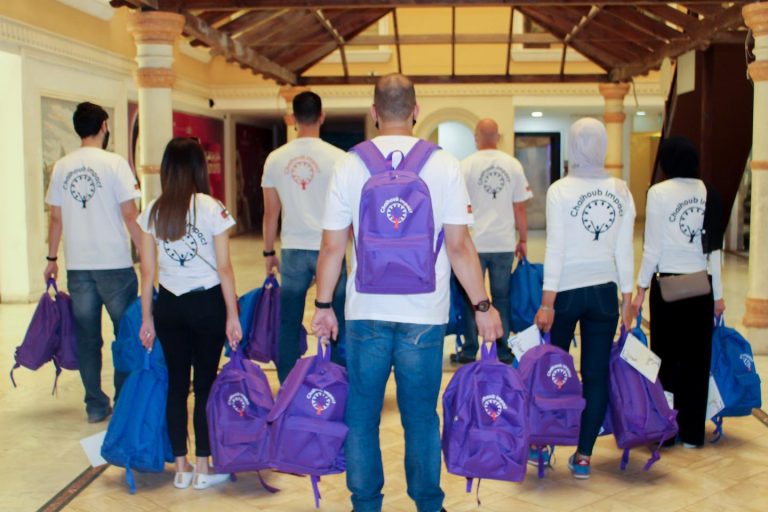 Digital Sustainability Week
---
The purpose of our Digital Sustainability Week is to promote the Group's sustainability vision, as well as its community engagement, across all Chalhoub Group entities under an overarching umbrella to achieve the Group's sustainability targets.
In 2020 the Week showcased 14 initiatives that engaged 451 of our employees in raising and engaging with the wider community and impacting 59 people. It also highlighted the progress Sustainable Engagement has made across our four pillars of sustainability: People, Partners, Planet and Impact.
The initiatives included webinars on sustainability, Upcycle Challenge, Save Paper Day, Meatless Monday, workshops for kids and employees etc.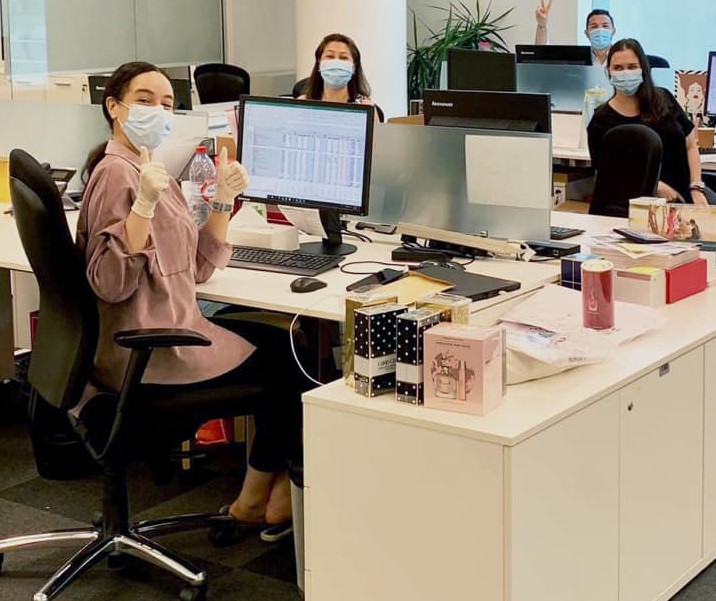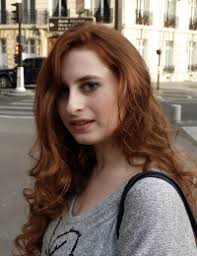 "Positively impacting the lives of people and communities around us is deep- rooted into our values. We consider ourselves fortunate to have been able to extend our support through several initiatives on education, health, wellness, skill development and disaster management."
Aurelia Chalhoub
Chalhoub family