Digitalisation and Transformation

---
Embracing digital technology to drive efficiency and enhance customer experience
---
In the long run, Chalhoub aims to be future proof; a fully hybrid retailer that can develop its competitive strengths in e-commerce, data, consumer experience, and more.
Accelerating our Group's transformation
---
The strength of the Group's 900-day transformation plan was put to the test after just 800 days when the impact of the Coronavirus pandemic sent shockwaves across the globe.  As people's ways of life were upended, dramatically impacting social structures and pushing economies to breaking point, the retail industry suffered under the weight of enforced lockdowns and social distancing. Brick-and-mortar business was hit hard as malls were temporarily closed, driving people towards online shopping in greater numbers than ever before.
Chalhoub's race to become a hybrid retailer took on a heightened relevance. The Group could not rest on its laurels and rely on the progress it had made to that point; instead it had to accelerate its plans and find new ways to adapt to the shifting sands brought about by Covid-19 (know more).
The validity and value of the 3 Ps came into sharp focus at this time. Understanding people and being alive to their developing needs became more important than ever as habits changed frequently and rapidly.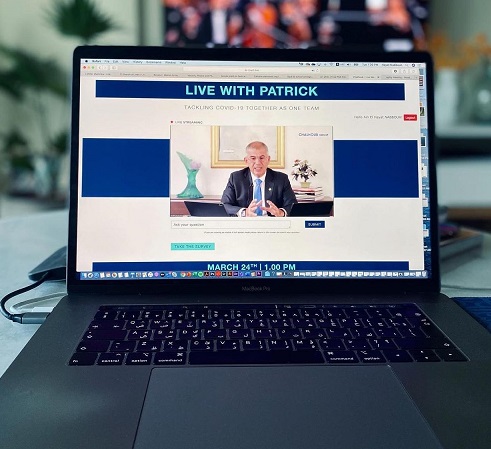 This was the case for customers and employees alike, that latter of whom needed to be supported as they found themselves working in new ways, with new requirements, new challenges, and new urgency to find solutions.
Internally, the Group created task forces and encouraged its staff to volunteer their skills, while externally it stayed connected with customers through its e-commerce channels, WhatsApp groups and the private concierge platform of MUSE.
Platforms themselves needed to work efficiently and strongly enough to accommodate an influx in users who could no longer shop in-store, while continuing to offer them the high standards and quality of service that they have become accustomed to. The platforms needed to withstand the surge in online shoppers earlier than anybody could have expected, and in a seamless way synonymous with luxury retail.
Likewise, the processes that everything was being built on had to shoulder an unexpected weight at an unexpected time, being forced to adapt to an extreme situation on a drastically short timeframe. Despite these steps, the platform that the first 800 days of the transformation gave the Group ensured it was in a much more solid position than other retailers, giving it strong foundations on which to build for the future.
The 900-day mark is neither the end nor the beginning of the Chalhoub Group transformation, but a milestone in a continuous cycle of evolution and adaptation. The company continues to move forward and has now entered a new phase of return and reimagining, during which time it seeks to recover from the massive changes it has undergone. Its focus will be on the acceleration of competitive capabilities, tailoring its offering to changing customer needs, and building a thriving organisation for its employees.
To become a fully hybrid retailer the Group is preparing for a new luxury landscape. It envisions that 50 per cent of its retail sales will eventually happen online, with 100 per cent of all sales influenced by an online touchpoint. Factor in the rise of experiential retail, changing consumer habits and demands post-Covid, and the evolving needs of brands, mall operators and other stakeholders, and it's easy to see why Chalhoub has put so much energy into creating an agile, innovative, digitally-minded organisation, capable of moving more freely with the changing tides.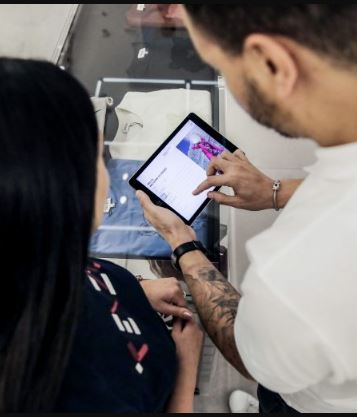 Early in 2020, our SHIFT program was progressing steadily with six e-commerce  platform launches, and several more planned. But when the pandemic arrived, it catapulted our digital transformation to the top of our Group's agenda. This gave way to the progression of our transformation towards hybrid-retail at an unprecedented rate.
For instance, through collaboration with our partners, we accomplished the rollout out of fifteen e-commerce sites in a month. Additionally, we launched our innovative digital concierge and Level Shoes app platforms (know more) and expanded our MUSE customer loyalty experience into KSA. This is an exceptional achievement of this as it allowed us to complete our SHIFT program 2 years ahead of schedule.
The result of our ramping up of e-commerce  was that we could continue to serve our customers in  style they expect from us in the safety of their homes. Furthermore, we were able to secure our stake in ecommerce markets across the region. This has positioned our Group well to compete under the tougher market conditions that have since emerged, and we anticipate into the future.
UPGRADING OUR RETAIL STORE OPERATIONS
---
We have been reaping the efficiency and sustainability benefits from digitalising our operations. Part of our transformation is our upgraded retail store operations platform, FOCUS which was launched in September 2020.
FOCUS has enabled us to start consolidating our processes, policies, training materials and incident logging on to a single platform. Our people now benefit from streamlined communications, where reliance on emails and manual work is reduced. Further efficiency is produced from streamlining of incident workflows, which allows incidents to be logged 24/7 and directed straight the appropriate person. It has been deployed in 459 stores across our operations.
The streamlining of administrative procedures means our people can dedicate more time to serving our customers and focus on their personal development. Moreover, the digitalisation of mundane tasks reduces paper trails, thus supporting our waste minimisation program. The platform's integrated checklists also improve the quality of our STEP sustainability audits by ensuring all tasks are completed in a timely manner.
Due to the wealth of benefits that FOCUS has delivered in our UAE, KSA, Qatar, Bahrain, Egypt and Kuwait operations, in 2021, we plan to roll it out in India and Jordan. The target is to deploy in total of 494 stores.