PEOPLE Experience

and Wellbeing

---
Fostering an enabling, healthy and happier work environment
---
In 2019 Our People Experience team defined the three focus areas of the Group's people experience strategy: Connecting People Strengthening Communities, Mapping Employee Journey and Enhancing Employee Wellbeing (know more). In a year that has challenged the wellbeing of our people in many ways, our 'people first' mindset has been more important than ever.
Connecting People, Strengthening Communities
---
In previous years, our 180+ community experience champions have drawn people from across our Group together to participate in a range of activities focused on collaboration, recognition, and wellbeing. Due to the necessity for social distancing, this year we reduced the number, size and format of our usual physical events. However, we filled the gap with online events including fitness and yoga classes alongside limited, responsibly managed, physical gatherings to maintain the sense of community that we value as a Group.
In 2019, we laid plans for 2020 to explore links and correlations between employee and customer experiences, and to expand our employee mapping journey exercise to KSA, Kuwait and India (know more).
The purpose of this is to understand the challenges and gather suggestions from employees on workplace and work practice enhancements and co-create enhanced experiences with them on moments that matter most to them. For example, as a result of this exercise, we worked on providing clarity to our people regarding their career path options.
To achieve this, in 2020 we conducted a complete review of our job families by looking critically at all the existing 900 roles across the Group.  In 2021, we will continue the employee journey mapping exercise in the region, including Qatar and Kuwait.
To make this vast number of roles more manageable, we created 20 job families and defined sub-families that sit beneath them. We then mapped behaviours and technical competencies to every role in the Group.
This has enabled us to clearly articulate the grade that our people sit at relative to the roles of their colleagues. So now our people benefit from transparency on possible career progression paths, and how their skillset might be appropriate for roles in different parts of the Group.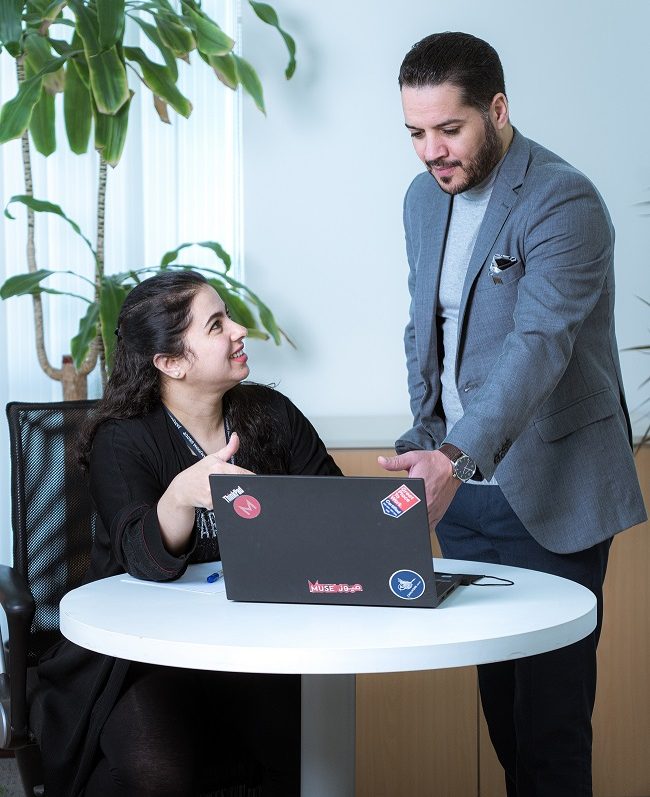 Enhancing Employee Wellbeing
---
We believe that a holistic approach is the most effective way to care for our people's wellbeing. So, in 2019, we launched our H.O.P.E program to promote wellbeing as a lifestyle (know more).
The ethos of H.O.P.E is to give people the tools and resources to take ownership of their individual mental health. It achieves this through a multitude of wellbeing initiatives, activities, events in different wellbeing dimensions, i.e., physical, mental/emotional, social, financial, occupational. This year, H.O.P.E was complimented by our Your Mind Matters conversation.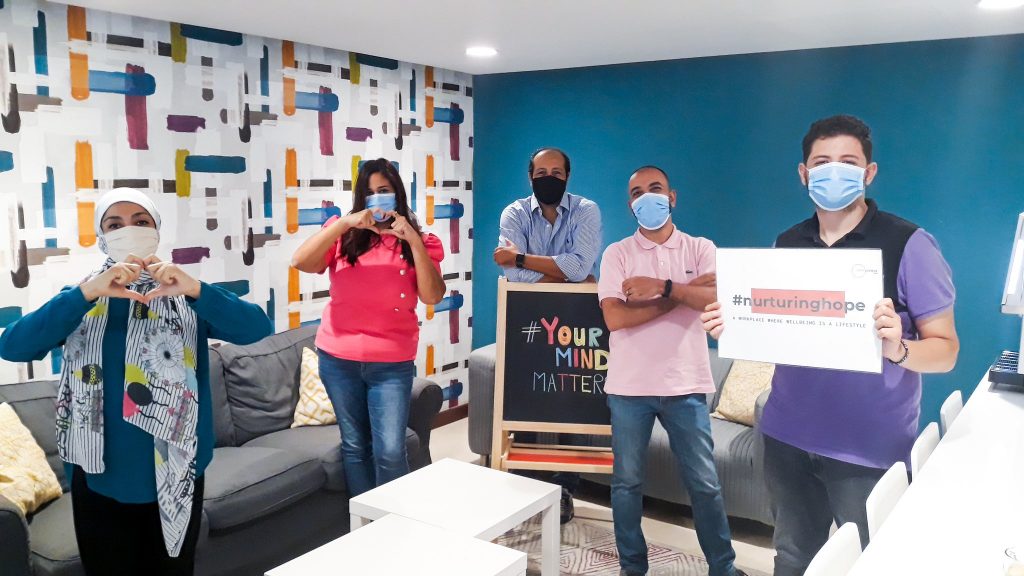 The conversation, which has proved incredibly popular with our people across the Group, includes talks with experts on how to safeguard our mental health in our personal and professional life, engaging games to learn more about our mental health and each other, and mindfulness tips. Furthermore, 'CARE' is our new employee assistance program that provides our people with free calls with external clinical psychologists to support them with any personal or professional issues. 
Initiatives like Your Mind Matters and H.O.P.E, motivated by the genuinely caring nature of our people, make Chalhoub the fantastic place to work that it is. Because of these people-centred initiatives that we have been prioritizing in last 3 years, in 2020, we were named as one of the top 10 UAE Great Places to Work, and we owe it all to our amazing people. In 2021, we will continue to partner with subject matter experts both internally and externally in offering additional wellbeing resources for our employees across the Group  .