Exploring Digital Business Models to stay ahead of the game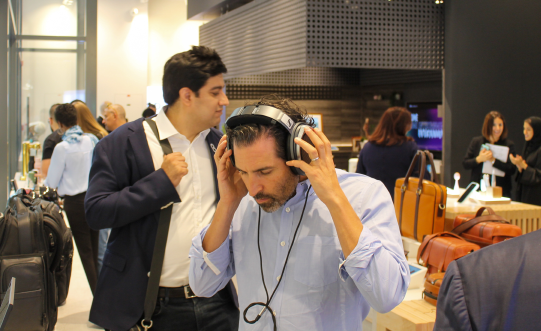 Driven by our entrepreneurial spirit and by digital disruption in the industry we have been exploring other non-traditional digital business models since 2018, to provide enhanced luxury retail experience for our new generation customers.
We partnered with Farfetch, a London-based online fashion platform, to expand its market to the Middle East. Intending to enhance our brick-and-mortar retail experience, we have launched a technology joint venture, b8ta, which allows our customers to have a live trial of products before making a purchase. The data derived from these trials is fed back to us, and as a result, we can successfully enhance our products' design and features based on our customers' reaction to the trial. We would like to stay ahead of the industry and to do so, we are required to constantly consider and predict the potential transformation of our customer base and of their preferences. Connecting with our Millennial and GenZ customers is therefore important to us, and to strengthen this connection, we have established 'The Modern East' platform in partnership with Reward Media. This platform aims to create local content that appeals to our younger customers' interests.
By constantly exploring new ways of reaching our (potential) customers and offering our customers a hybrid retail experience, we aim to create a sustainable business model for years to come.